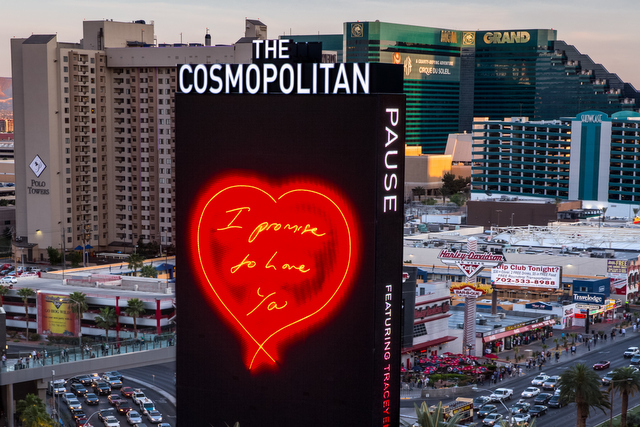 The Cosmopolitan casino will use some of their billboards and tickers to send large-scale love notes created by contemporary British artist Tracey Emin. It starts today and runs every hour for 3 minutes. Declarations like "I promise to love you," written as a neon message on a LED platform, is part of "Pause," a project that co-opts the advertising for moments of public art.
"I write a lot and when I was younger had a great deal of enjoyment reading 13th century esoteric love poems," said Emin during her exhibition "Tracey Emin: Angel Without You" at
Museum of Contemporary Art, North Miami
in 2013. "Many of my neons are love poems but not being sent to one individual but to many."