Blank wall on Fremont near 17th is waiting for a mural.
FIELD NOTE: Something I t
hought about when in Twentynine Palms
a year ago.
Murals along the roadside, and those next to empty parcels with clear slight lines, shows how the brash horizontal image under a big sky is the fixed form of the desert. That's a clear distinction to the painted walls in packed urban vertical space. Emptiness becomes monumental negative space that frames an image.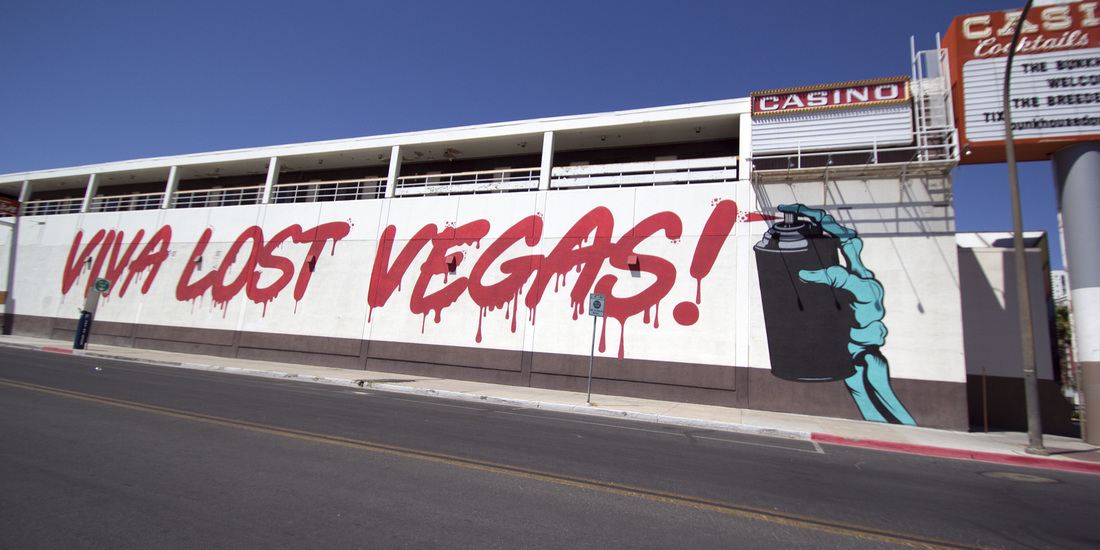 D*Face in Las Vegas Fremont District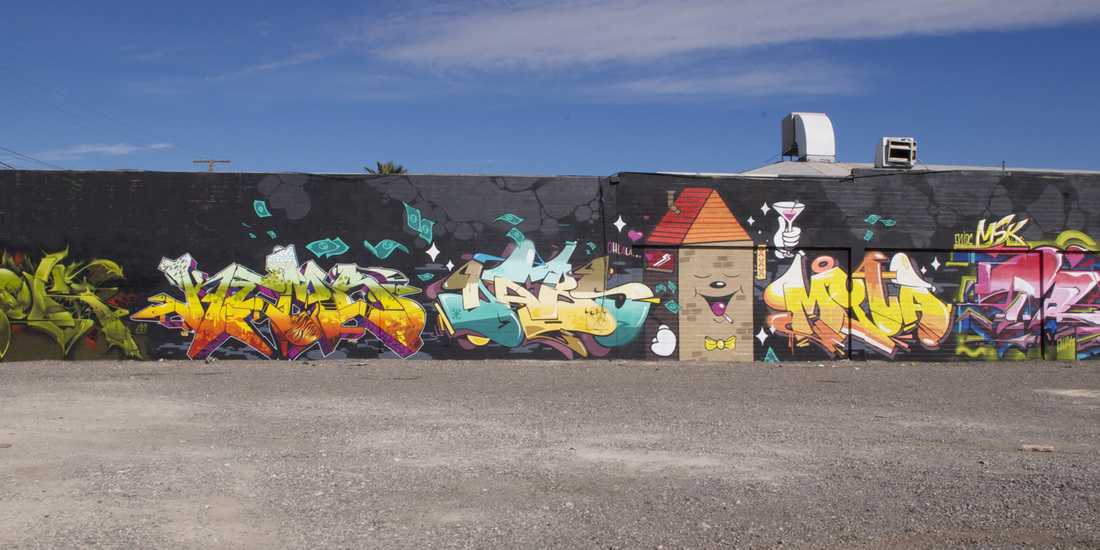 Dabs Myla brief January 2014 appearance in the 18b with All Chrome, YoungTrav, and MDPESQ.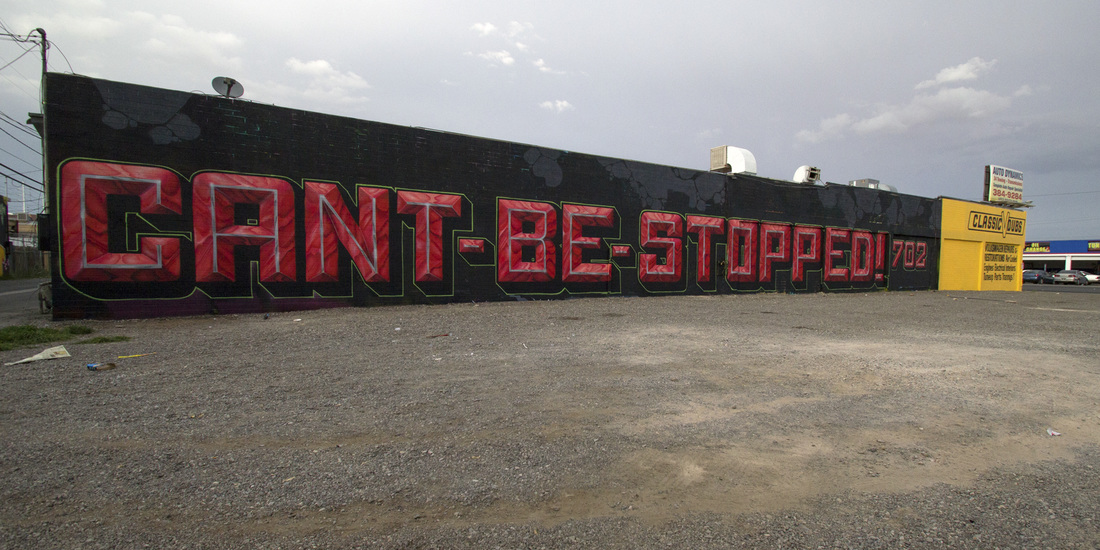 Same wall above just a few weeks later.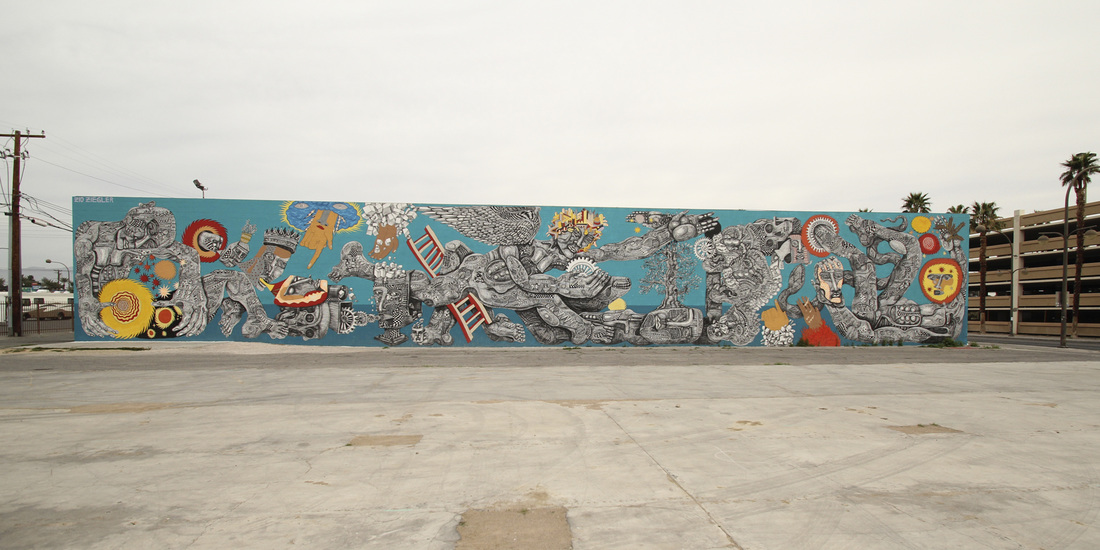 Zio Ziegler for Life Is Beautiful in Las Vegas.
Grococcyx californianus" by Chuck Caplinger in Twentynine Palms, California.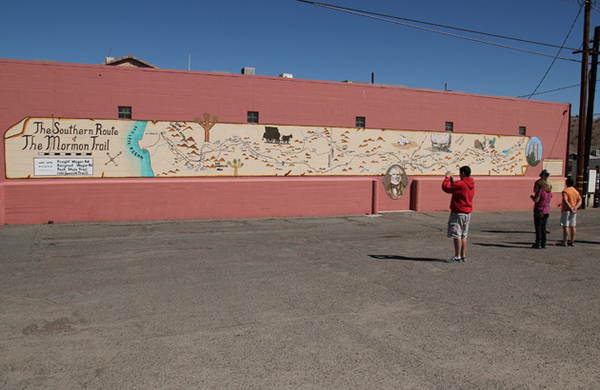 The Southern Route of the Morman Trail by Kathy Fierro in Barstow, California.