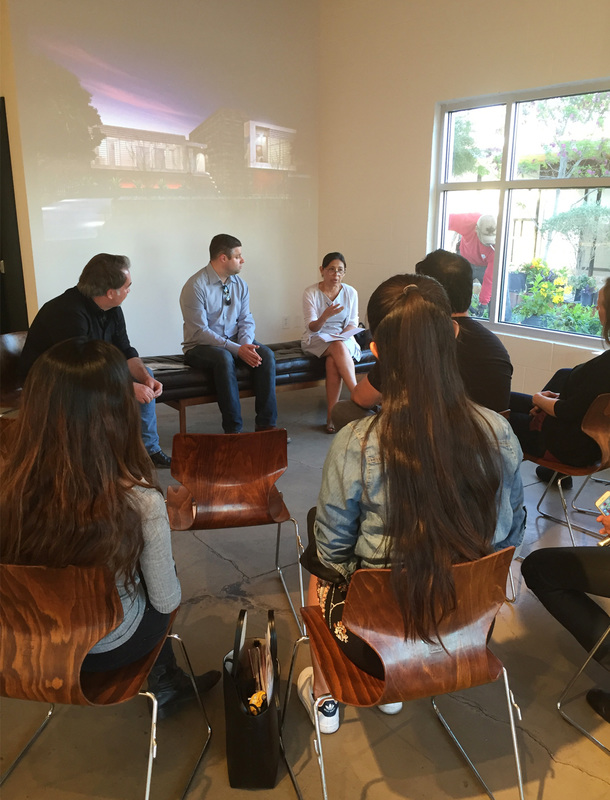 FIELD NOTES:
Eric Strain, Joshua Vermillion, and Maria Vera made up a trio of UNLV architecture professors for "Talk with Architects" at Brett Wesley Gallery Thursday evening. The third scheduled discussion, also open to the public, will be held March 24. . .
Quick Road Trip:
Vermillion notes how a field trip to the Strip can be like visiting multiple cities in one day. Vera considers how visitors to the city are "those in love with fate."
FATE TO FAKE:
Strain, owner and chief architect of
AssemblageSTUDIO
, and a member of the Clark County Public Art Committee, observes how other cities that build desert brand, like Santa Fe, New Mexico, have shops selling indigenous-looking jewelry that is often made in foreign counties. That's fake honesty, says Strain. "Las Vegas is an honest fake."
Last Take:
Another big take-away from this talk was how can the Strip, or should it, inform regional design studies.