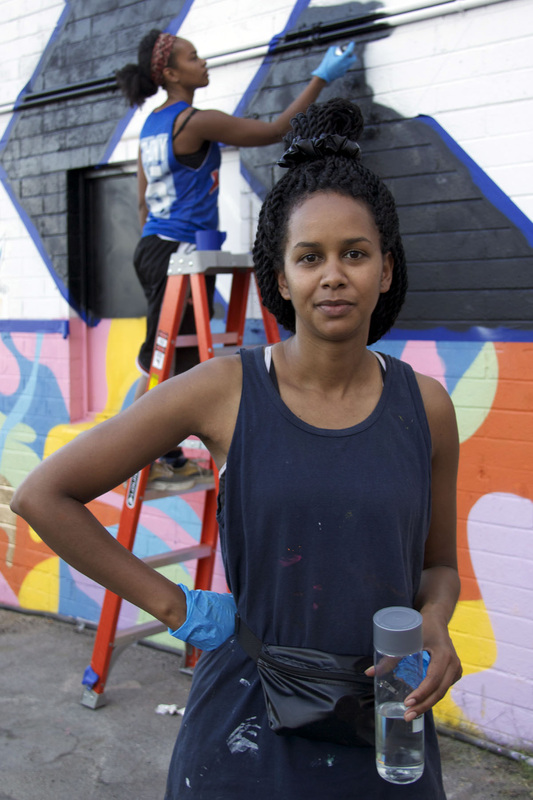 Lakwena Maciver in downtown Las Vegas I Photo by Paint This Desert
FIELD NOTES: Armed with quippy charm,
Lakwena Maciver is the London-based artist awarded a spot in a last minute Life is Beautiful call for artists. I'm eager to see she creates in her style of pop art text-type imagery with frantic organized color. In only ten minutes, before I excused myself so the artist could work her designated wall, we chatted about medium and message in the manner of Marshall McLuhan; and no matter what you put on a wall the message will lose its origin as a reader will amend the context,
à la
Roland Barthes "Death of an Author." Write on, Londoner.