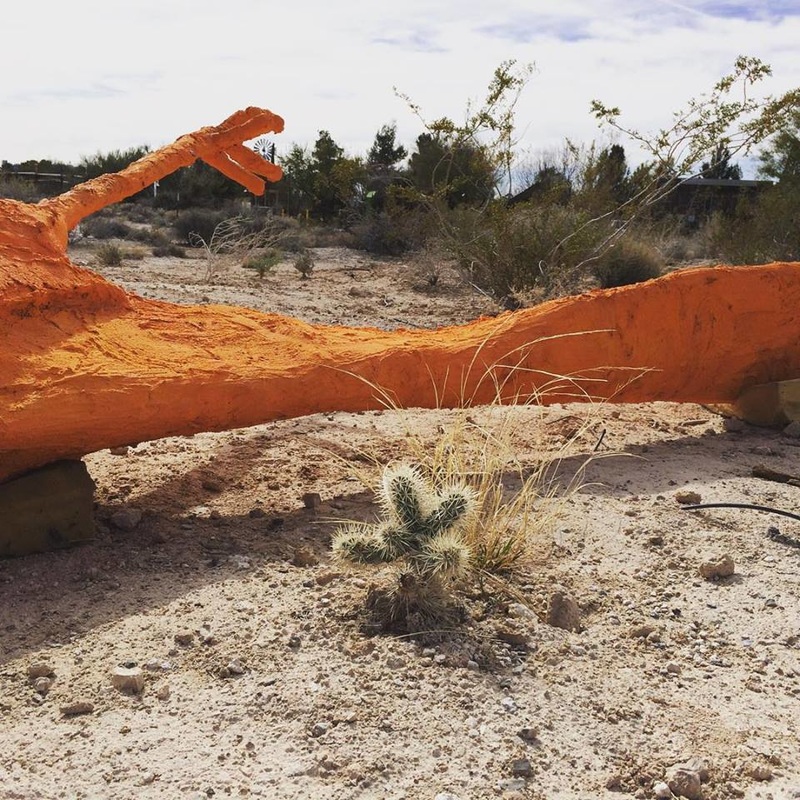 Courtesy: Alisha Kerlin
ART DOWN:
Laying on its side with legs up, this sculpture has been looking like large-scale roadkill. Now the orange bird will "coming soon to the Springs Preserve, where the real roadrunners and coyotes live" posted artist Alisha Kerlin on her
Facebook feed
. The large-scale roadrunners have been, for the most part, homeless after a debut in "Roadrunners That Won't Run Far" at Clark County Rotunda Gallery in 2014. (The flock of four is actually down to three. The pink one met a premature demise). "Las Vegas has a specific identify where unrelated things sit next to each other," Kerlin said during
the exhibition.
"It's hard to represent Las Vegas with one object."