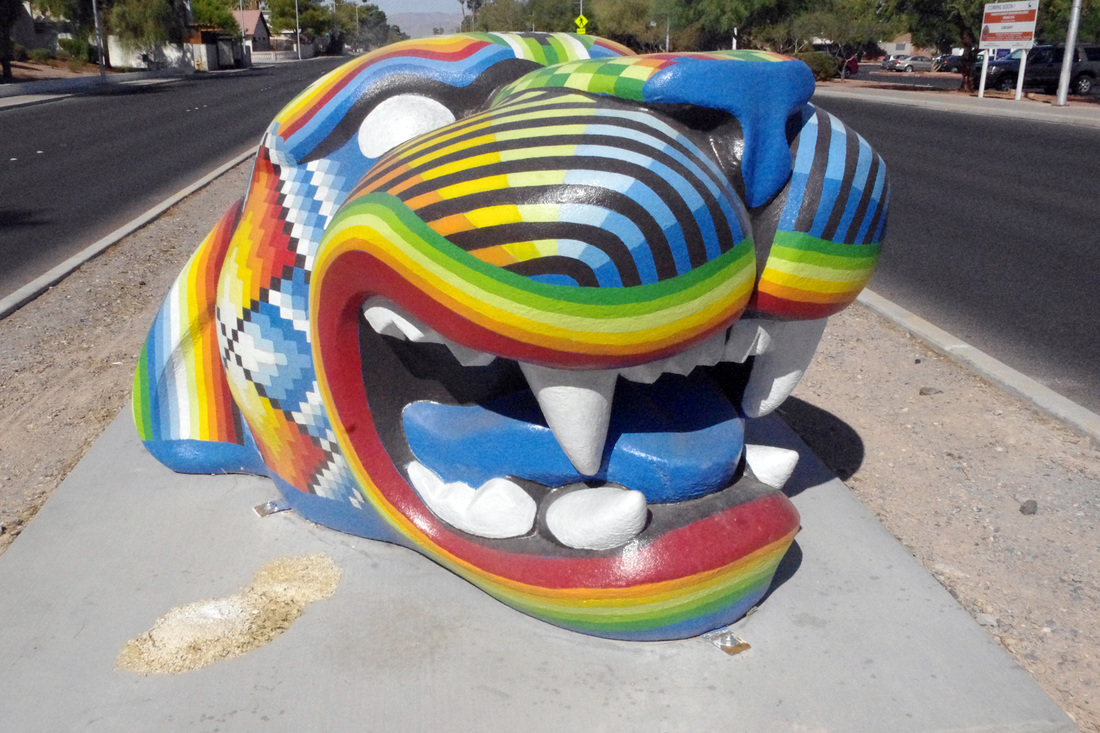 The Huichol​ style jaguar head by Miguel Rodriguez with a side of rice.
The jaguar head with Huichol motif by

Miguel Rodriguez, one of

Clark County's "Centered" projects, is receiving anonymous blessings. Over the weekend there were grains carefully placed next to the large cat in front of Winchester Cultural Center. It has been going on for a few weeks and the site has been cleaned up by staff, according to

Erika Borges,

Cultural Specialist for Clark County.

During the planning stage, Rodriguez was asked to consider a design that would be visual support for the Dia De Los Muertos festival that the center has held for 16 years

.

He stepped away from the idea since the holiday is at risk of becoming "superficia

l".

This public art with Mexico folk references,

installed in July

, has a different authenticity. It takes on the Huichol ritual of a spiritual journey for heath and healing, making the roadside sculpture an unofficial sacred site for a local pilgrimage.

Or someone is making an offering to the public art gods.