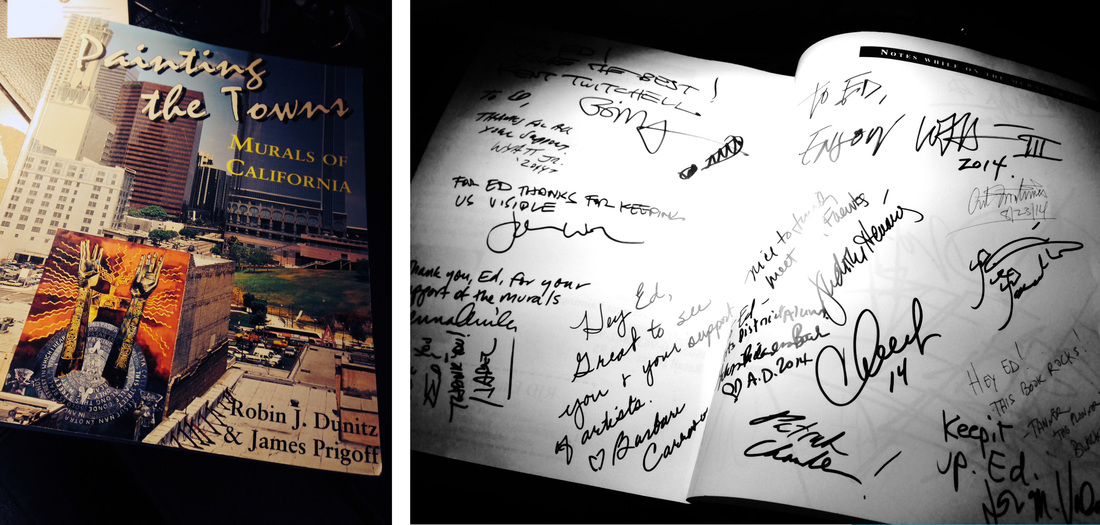 I just got back from California for a weekend mural safari, which included being a guest of the Mural Conservancy of Los Angeles for
"The Olympic Freeway Murals: Celebrating 30 Years."
Held at El Pueblo, the gathering celebrated the muralists who painted the walls of downtown LA freeways for the 1984 Summer Olympic Games.
While there I did something I rarely do; bother people to sign their name.
What prompted me to be mural fan-boy was a book donated to Friends of Henderson Libraries.
I've been hitting local library book sales to build up my collection and had some good finds. From Enterprise Library in Las Vegas I found "Chuck Close" by Robert Storr, Chuck Close, Kirk Varnedoe, and Deborah Wye, written for the 1998 exhibition at The Museum of Modern Art, New York. I bought that for two dollars. Another time I saw "Jackson Pollock" by Deborah Solomon on sale for a buck, so I nabbed it.
Last Wednesday, at the City of Henderson James I Gibson Library, I saw "Painting the Towns: Murals of California" by Robin J. Dunitz and James Prigoff on the For Sale table. I already had it, but hated to see it just sitting there, so I shelled out a dollar for it.
As I parked at El Pueblo on Sunday, I remembered "Painting the Towns" was still in my car trunk. Now, I have met and spoken with each of the muralists at one time or another in the last few years, but to have them all together a few blocks away from the 101 Freeway, where many of the murals are installed, was a special event.
The signatures in "Painting the Towns" are on the back pages titled "Notes While On The Mural Trail.
"
Isabel Rojas-Williams, Executive Director of the Mural Conservancy of Los Angeles, waving in stray muralists for a photo-op.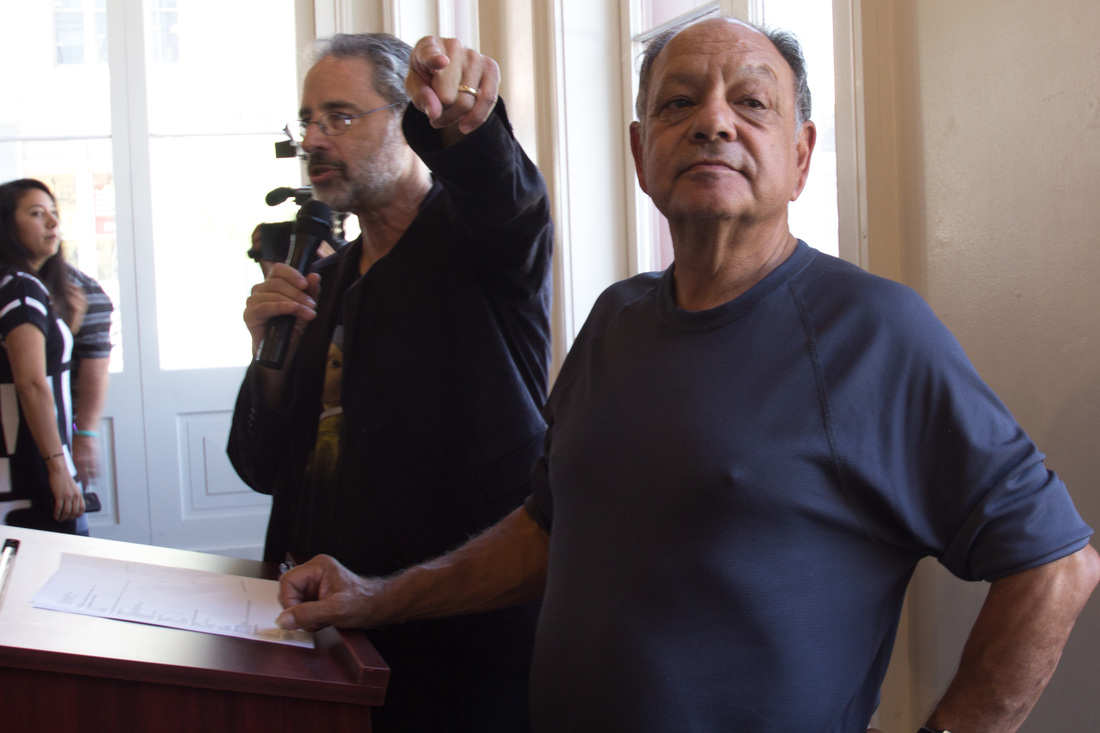 Bill Lasarow, Co-Founder of MCLA, with co-host art advocate and actor/comedian Cheech Marin at the Pico House at El Pueblo De Los Angeles Historical Monument / Olvera Street.
---