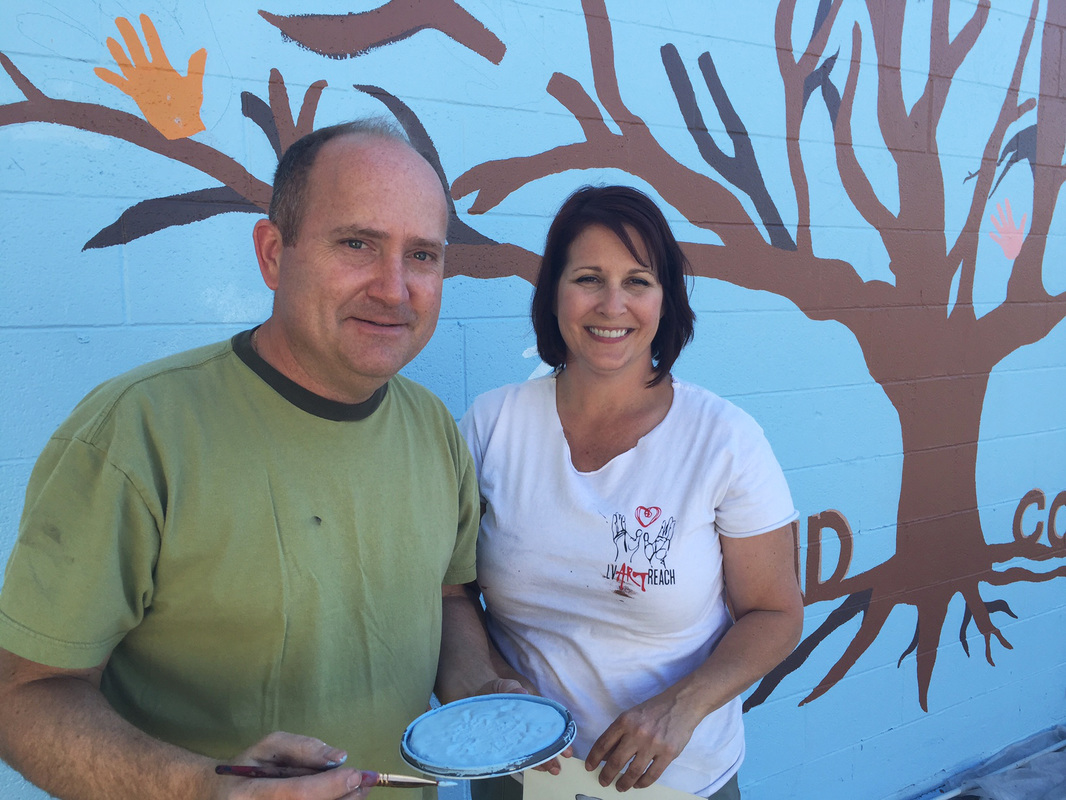 Markus W Tracy and Kariana Mackey the Naked City Community Mural Project. I Photo: PtD

NEW WORK
:
Markus W Tracy,
the prolific Las Vegas muralist, and Kariana Mackey of
Casa de Luz,
are leading the
Naked City Community Mural Project
that is being painted with the help of community volunteers. "We have stencils of hand prints used to represent leaves," explains Tracy, who helped the neighborhood design their work. It's the first mural for Casa de Luz and the non-profit received funding through the
Nevada Arts Council
Artist-in-Residence program.
FROM THE RELEASE:
​
Markus began by meeting with Naked City residents to share ideas. "It was collectively agreed that the mural should feature a tree, rooted in Love and Community- to represent the neighborhood, along with an open gate to symbolize the welcoming nature of the residents and the City's official name for the area, the Gateway District."
BACKSTORY:
While Naked City is not the nickname used by the
City of Las Vegas,
Mackey says
long-time residents still prefer it. The name is based on how when the area apartments were newer and housed showgirls when the city was younger, topless sunbathing was a pastime on the roofs. . .
Revived Storytelling:
The area lesser known neighborhood legacy are the murals that have more in common with inner city social practice than the wave of contemporary work now seen around the city.
The mural will dedicated Saturday, March 19 at 1 pm, at 2409 Tam Drive, on the wall of a 7-11 that sits across the street from Casa de Luz.