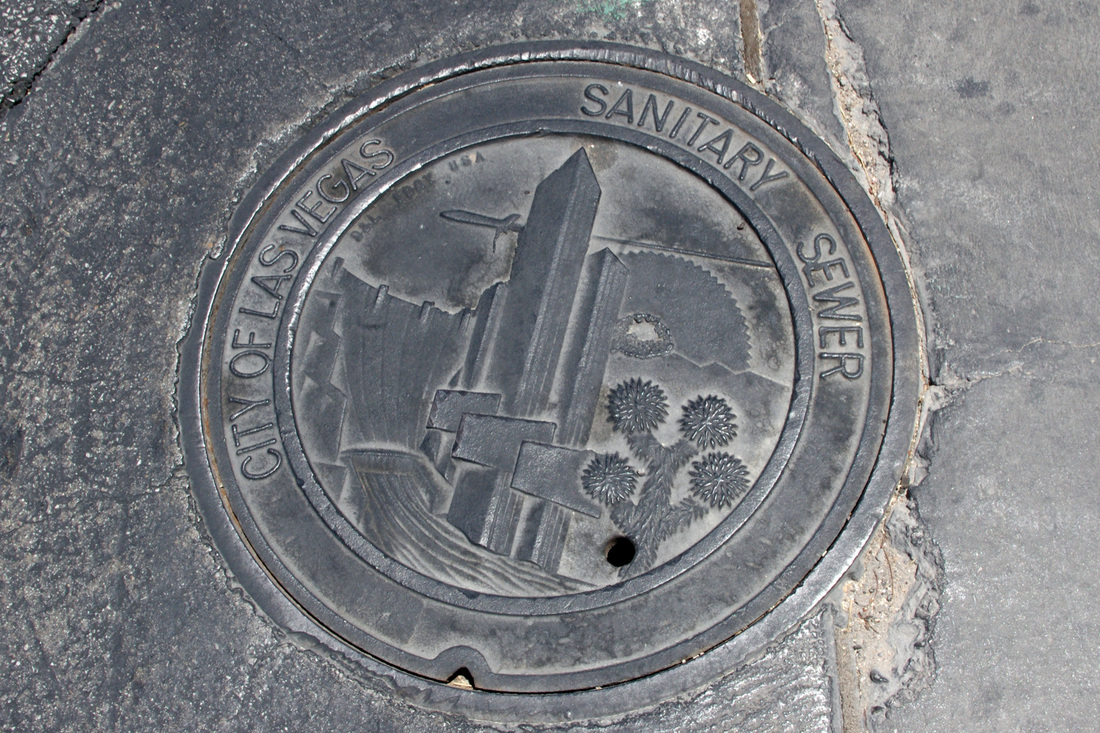 PHOTO: PAINTTHISDESERT
FIELD NOTE: This man
hole cover has a City of Las Vegas seal. It's not like the "personnel hatch covers" created under public art programming, yet this design, located on Fremont Street near Container Park, still is fun find for anyone about walking for urban randomness. The seal stays dignified despite the "sanitary sewer" title.
ANOTHER IDEA:
While referring to the town's main industry is too easy for a public art project, I'd like to see what local artists would come up with if there was a call for manhole covers designed to look like gaming chips.
OTHER CITIES AND SITES:
Japanese manhole covers
are stunning . . .
Drainspotting
goes underground . . .
Seattle's Hatchcover Art
and
Daily Writing
is obsessed . . .
Pinterest Collection
is global . . . .In middle of this post is a LA
manhole cover as public art
. . . One from
New York New York Casino
.