A press release for "The Auction" via
UNLV
: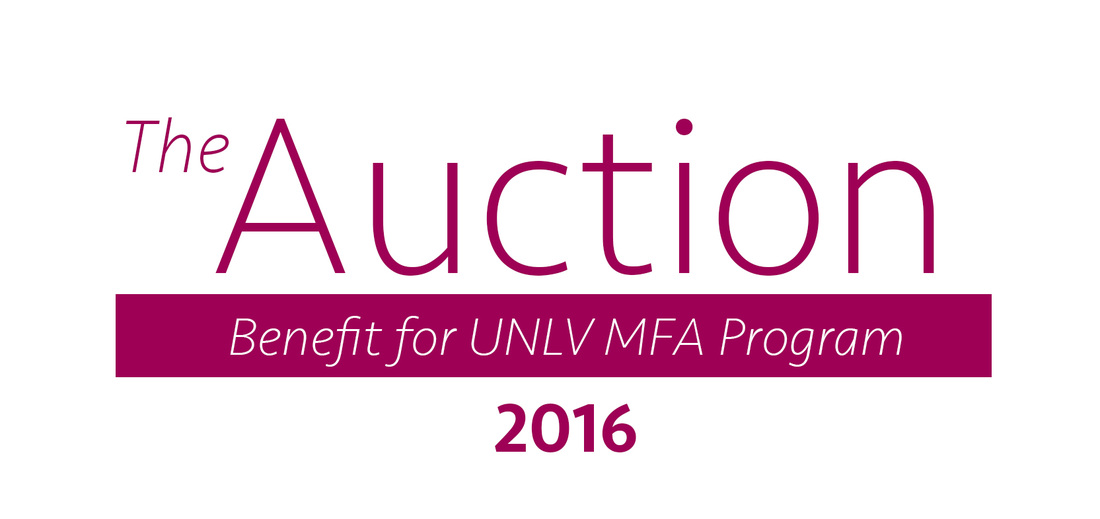 THE AUCTION: BENEFIT FOR UNLV MFA PROGRAM

ART PREVIEW: WEDNESDAY FEBRUARY 25 TO MARCH 3
NOON TO 6 P.M.

AUCTION
FRIDAY MARCH 4, 6 to 8 P.M.
UNLV Fine Art and the Contemporary Art Center are pleased to announce
The Auction
, a benefit exhibition of art works by UNLV faculty, alumni, MFA students, and local artists. A
semi-live auction
will be held
Friday
,
March 4
, from
6 pm to 8 pm
at the Contemporary Arts Center (CAC) in downtown Las Vegas. Proceeds will be used to support the development of MFA candidates through visits to museums, galleries, alternative spaces, and artist studios. The event provides critical funding to the development of the arts at UNLV and in Las Vegas.
"To have this benefit at CAC, which was founded by UNLV artists and faculty, is a reminder of how contemporary art is an established institution in Las Vegas," says Melissa Petersen, CAC's Board president and administrator.
"Many faculty, alumni, current BFA and MFA students have graciously donated pieces that will be for sale for the duration of the show, with a semi-live auction on the night of our reception," says Maureen Halligan, one of the UNLV MFA Candidates organizing the benefit. "It's been such a pleasure to work with so many individuals that are willing to support our program."
PREVIEW
February 25 - March 3 from 12 to 6 pm
CLOSING RECEPTION and live auction March 4 from 6 to 8 pm.
BIDDING
starts at 7 pm.
CAC Soho - Gallery
900 South Las Vegas Blvd., #150
Las Vegas, Nevada 98102
Or
give directly
by visiting
http://bit.ly/1SEMS0z
For more information contact:
Maureen Halligan
halligan.maureen(at)gmail.com
Pasha Rafatpasha.rafat(at)unlv.edu
ABOUT THE UNLV FINE ART MFA
The UNLV/MFA in the College of Fine Arts is a research-based program with a tutorial and seminar system for teaching. Graduate students come in direct contact with faculty with work in a variety of media and with established artists through a visiting artist programs. The Art Department's Graduate Coordinator and the Graduate College jointly administer the MFA Program, which is a part of the UNLV Graduate College, and fully accredited by The National Association of Schools of Art and Design (NASAD). I
Website
ABOUT CAC
Contemporary Arts Center, Las Vegas, has presented a mix of innovative art as a collective since founded three decades ago. "The organization supports artists within our community and provides a safe space for them to experiment within their practice," said Melissa Petersen, CAC's Board president and administrator. CAC is located at the SOHO Lofts in the 18b Arts District at 900 South Las Vegas Blvd., #150, in Las Vegas, Nevada. I
Website