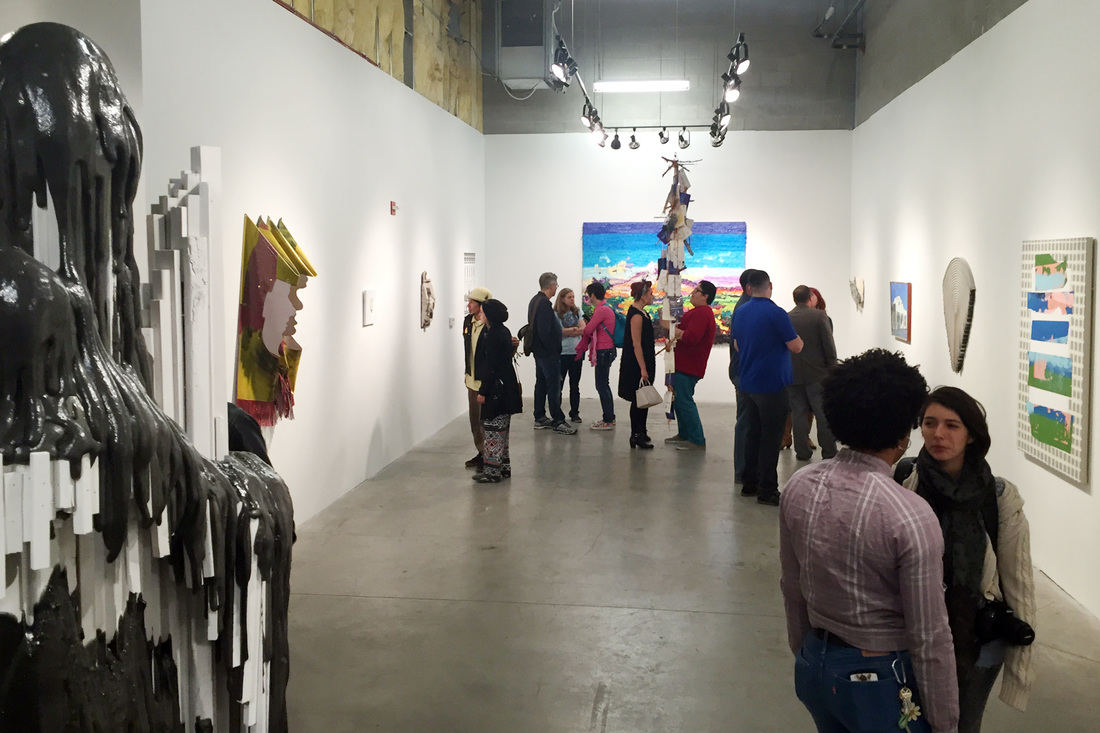 Pic: PtD
"But instead of disintegrating into a mishmash of weirdness, the exhibition delivers a coherent statement about the physicality of art and art-making.​" I Contemporary Arts Center's 27th Annual Juried Show as reviewed in
Las Vegas Weekly
Local artists with ties to northeast Las Vegas being planned
at Left of Center Art Gallery
"I realized that there are a lot of artists that grew up in North Las Vegas and east Las Vegas, but there really hasn't been a discussion of artists coming from these particular areas," said curator Ashanti McGee to
The R-J.
"North East" artist reception is May 7.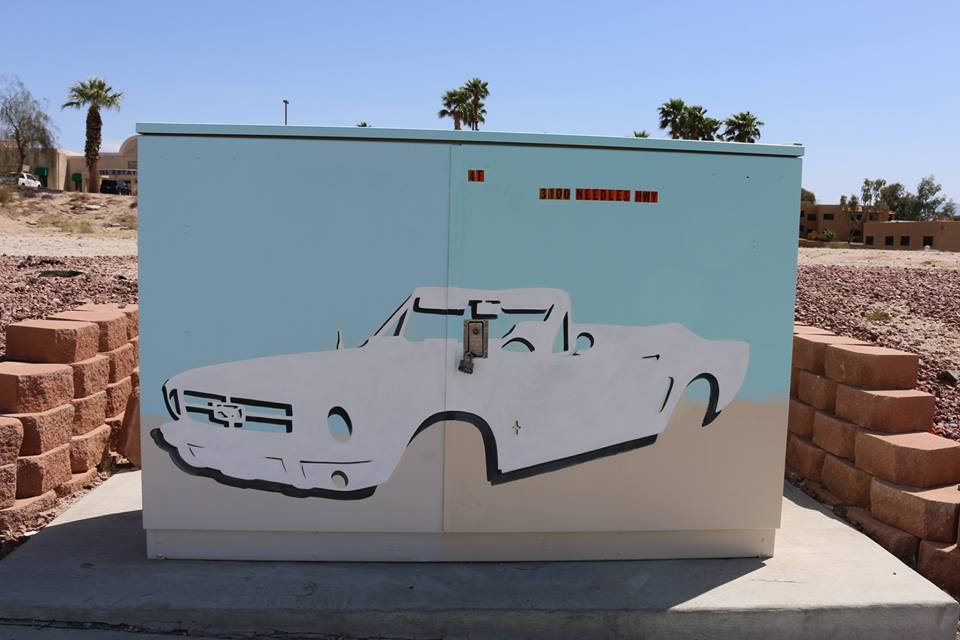 Photo by Michael Ogilvie
This early peek of ZAP 8 Laughlin public art shows that artist Mark Brandvik knows where the car bodies are buried.
---
L.A.-based street artist
Plastic Jesus
is behind those "No Trump Anytime" signs in Los Angeles, New York, Chicago, Miami and Washington, D.C. I
LA Weekly
+
Tribune
Clinton and Trump are popular topics for street artists I
LATimes
---
When a scowl becomes a mural.
---
At 90 Ed Moses still has new work to show I
LATimes
​​
Julien's Auctions will hold its biannual
Street & Contemporary Art
this weekend. The big ticket item is
"Happy Choppers"
by Banksy.
Minneapolis graffiti artist Rock "Cyfi" Martinez one of many artists who painted a mural tribute to Prince.
"It's my present to Minneapolis,"
Martinez tells the Star Tribune
I
City Pages
"They appear to have had an altercation," says a
NYPD cop looking at Picasso's 1905 "
At the Lapin Agile
," which "depicts a wilted-looking couple sitting at a French bar after what might have been a long night out." Officers were exploring
visual perception I
NYTimes
---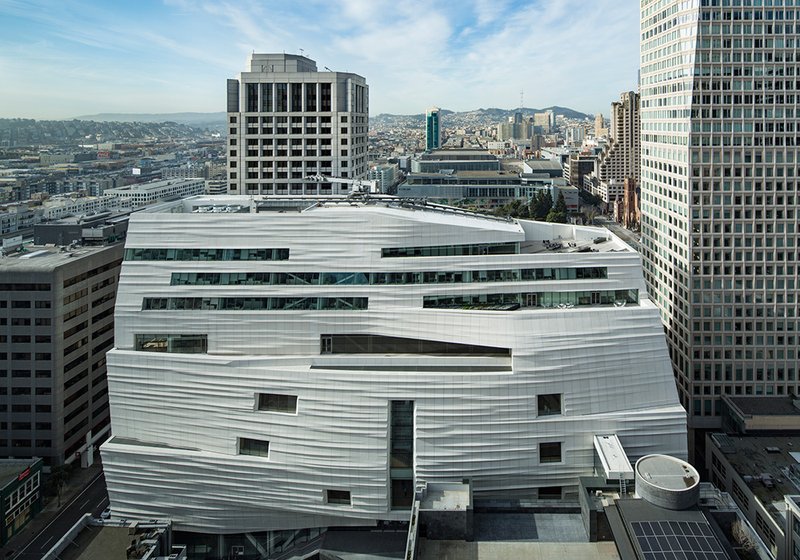 Snøhetta expansion of the new SFMOMA. opening May 14, 2016. Photo: © Henrik Kam, courtesy SFMOMA
---
Artists n
avigating the art world and its galleries I
ArtBusiness.com
The poetics of torn posters subject of an exhibition in Paris I
Hyperallergic
Chicago has big plans for 40,000 square feet of new street art I
TimeOutChicago
Cindy Sherman ends sabbatical to "produced her first new photos in five years." The topic is aging I
NYTimes
Playwright David Olson and director Matt Reckeweg mount play on Hugo Ball, who wrote and presented the original Dada Manifesto I
WaPo
Have it both ways: Creating art improves brain function, says study featured at
ArtNet
. Then there are the r
esearchers at De La Salle University in Manila who believe that psychopathic traits might actually be key to creativity.
Metro
.
Photo: Ed Fuentes
​"Washington Crossing the Delaware" (1851) by Emanuel Leutze at The Met. Seen during the UNLV MFA Fine Art Graduate trip to New York.