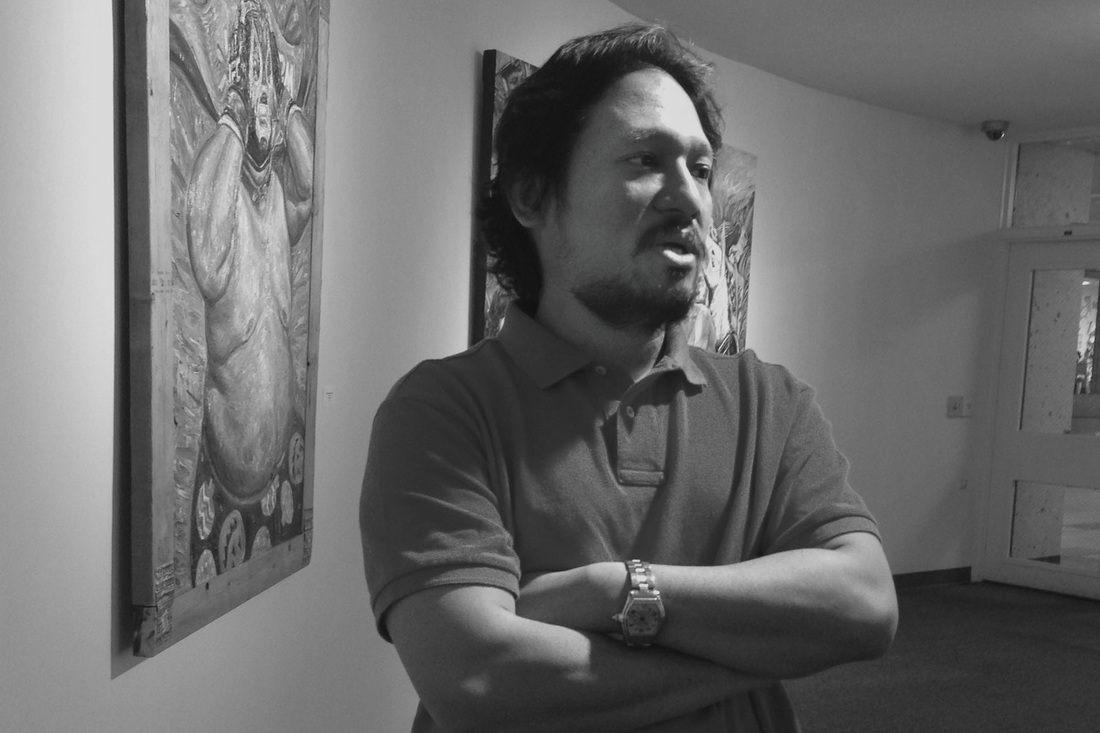 Gig Depio at Winchester Cultural Center in 2014 I Photo PtD.
The Great Eight of 2016
: Las Vegas painter
Gig Depio
, sculptor
Justin Favela
, sculpture
David Rowe,
along with Reno-based painter
Erik Burke,
were each granted FY16 Artist Fellowships, announced the
Nevada Art Council.
Digital media artist
Joseph DeLappe
will be the first recipient of NAC's Fellowship Project grant. Honorable mentions were awarded to Reno artists Dean Burton, Nate Clark, and Nick Larsen.
Add Jackpot:
Also announced this week were FY16 Jackpot Grant 1st Quarter awardees.
Southern Nevada recipients include Pierce Emata, Ed Fuentes, Wendy Kveck, Diane Olson-Baskin, David Sanchez Burr, and Diego Vega.