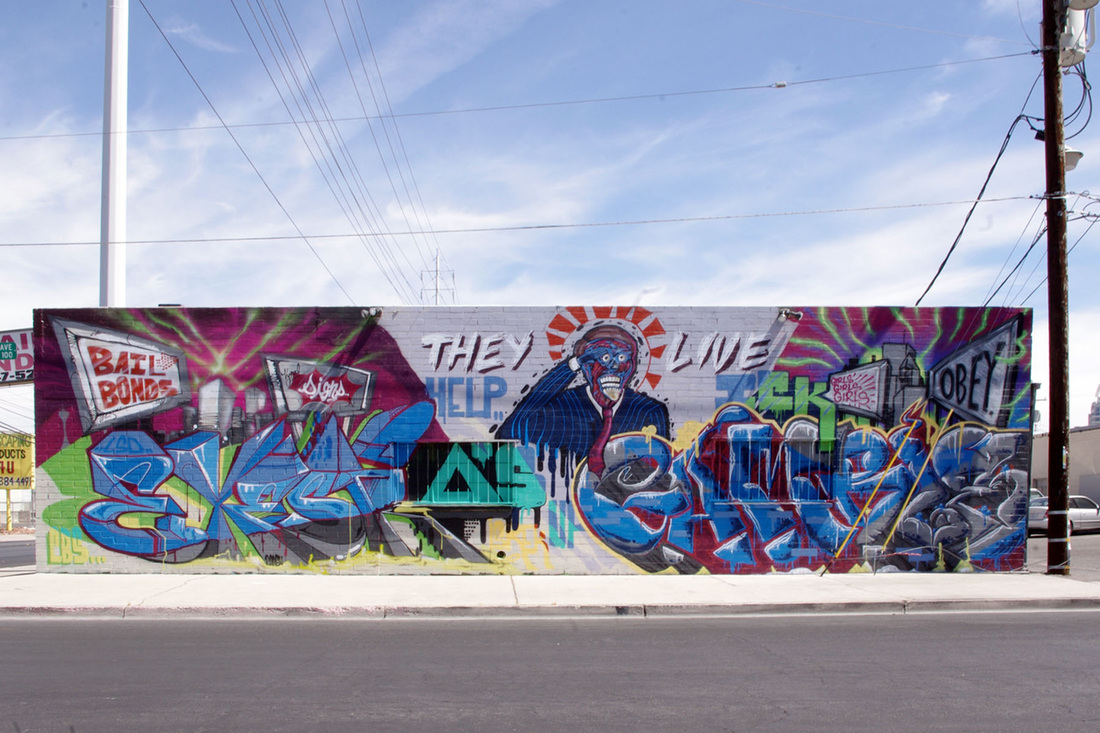 They Live (my working title) at Imperial and Commerce, the edge of the Las Vegas Arts District.

FIELD NOTE: In the unofficial graffiti zone of the 18b an aerosol mural has John Carpenter's 1988 sci-fi satire "They Live" a subject matter. With the traditional letterform, aka "writing," the prominent image in the upper center is Carpenter's alien greeting those entering the downtown Las Vegas Arts District. A generic urban skyline is punctuated with four billboards. One reads "BAIL BONDS," a direct reference to the business that manages the wall. Another says "SIGNS" and the other reads "GIRLS GIRLS GIRLS," two other active industries in this part of downtown. The last billboard says "OBEY."

In the film, OBEY is one of the subliminal one-word commands sent to the aliens through outdoor media.

In this piece, graffiti use of imagery, and moving away from just use of letters, steps toward being contemporary street art. That's significant with because as some of you may know, the film inspired Shepard Fairey's OBEY and OBEY GIANT series.


Fairey has often talked about seeing the film after picking up a copy for $1 in 1993. "The film… has a rather profound concept, which is that people don't realize they're being manipulated because they're so caught up in consumption and the rat race, the drag of day-to-day life, they don't realize they're being controlled," Fairey said in the clip below.

That may be a lot to read in this mural, and it's very possible the artists just liked the movie's way of warning how media is manipulating the masses, and the cool-looking zombie creature.

Shepard Fairey on "They Live."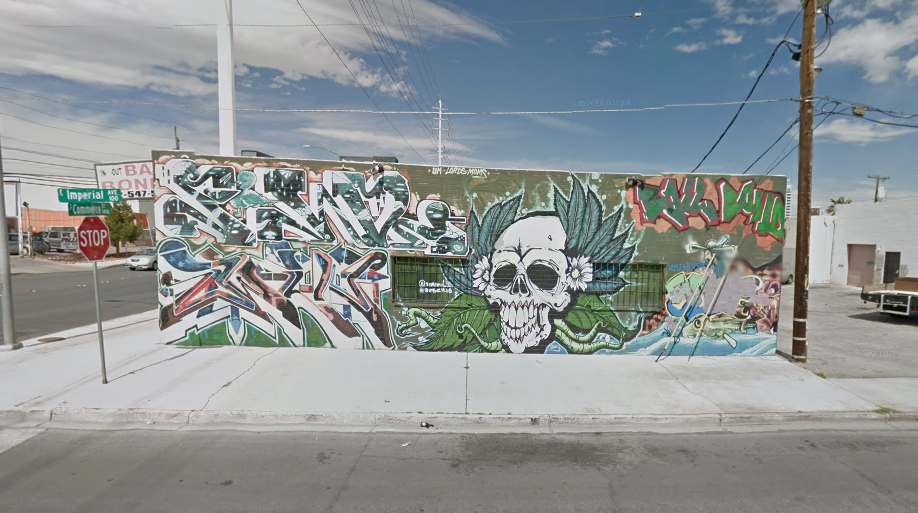 A search on Google maps reveals the previous mural.