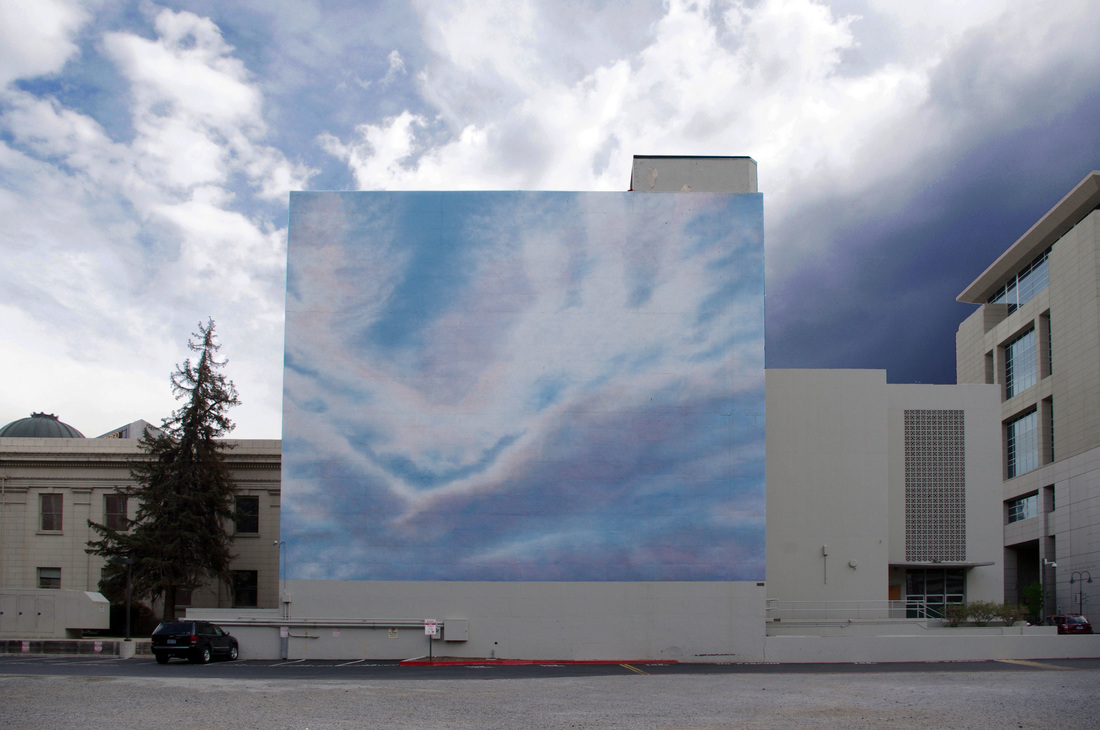 Jim Zlocovich "Transcendence" (2003) faces the Truckee River in Reno Nevada.
Field Notes: I was invited to lobby as a Nevada Arts Advocate on behalf of Nevada Arts Council for Arts Day 2015 in Carson City, which is set up to thank state leaders for their continued support and dedication. The main talking points were:
1. Thank them for their previous support – and 'inspire' our lawmakers to support the Governor's Budget for the Nevada Arts Council.
2. Ask our legislators to consider matching the Governor's recommendation should additional resources become available during the session.
3. An investment of another $150,000 per year in NAC programs, services and grant benefits all Nevadans by advancing the work of our artists, educators and arts organizations across the state. We support the work of the NAC because the NAC supports the work we do.
My only lobbying experience comes pitching a story to an editor, a mural to a funder, or binge watching "West Wing" characters do walking and talking. Still, I was able to get some solid sit down time with representatives of North Las Vegas. Since state leaders have those pitches, and can get them again if more do the
Virtual Rally
, I touched on talking points briefly. It left me in a place to talk about murals and there was some quick brainstorming exchanged in those ten minute meetings behind closed office doors. One idea was how a program be created so any level of college art student can adopt a elementary, middle, or high school to hold a few art classes, patching an education void, and introducing art students to teaching. There were a few more things discussed, but was a good way to remind people, including myself, that art isn't just an expense. It can also be a problem solver.
FInal Note
: An undisclosed office administrator has small pieces of street art from Recycled Propaganda hanging on their wall. Nonpartisan images of course.