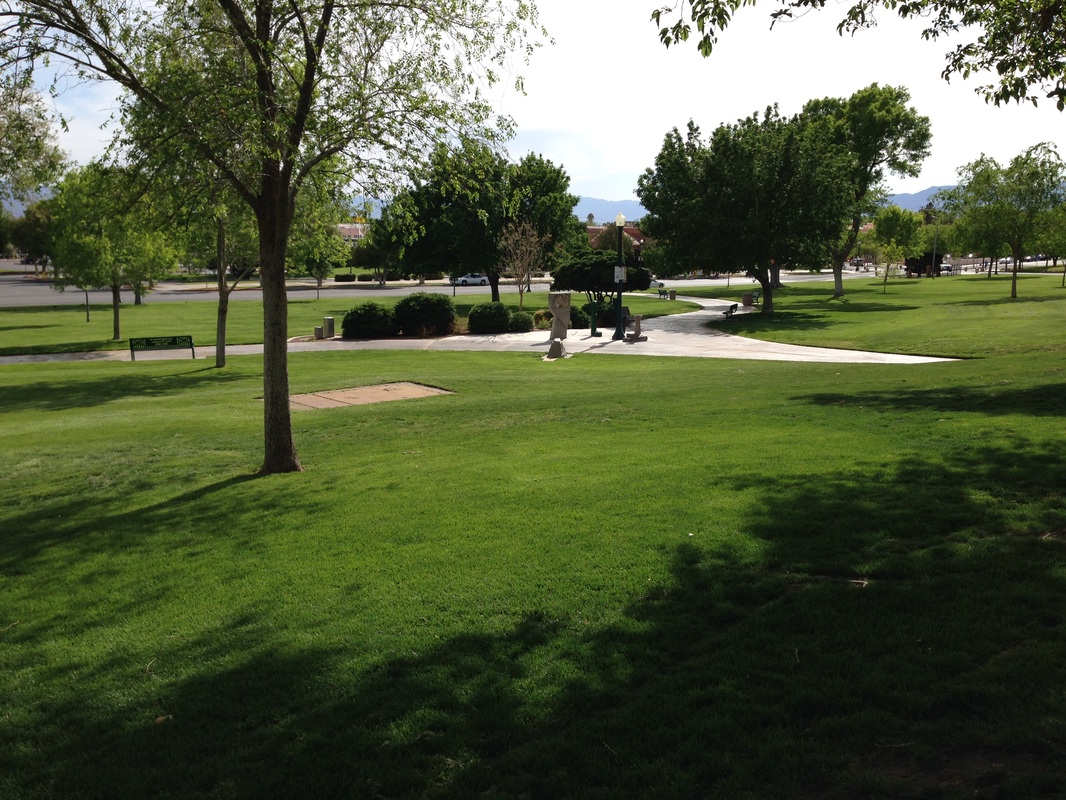 Wilbur Square Park in Boulder City, Nevada.
While statues in

Las Vegas are scarce

, Boulder City has plenty of them and nearly on every corner. Since 2006, the Boulder City Public Art Scape has used sculpture to recreate a civility the city was founded on, and nostalgia for the building of Boulder Dam.

In Boulder City, there's a monumental statement the desert would be conquered. It's a lawn on a signature parcel that dates back to the original 1930 community plan.

That was the year urban architect Saco Rienk DeBoer, working under the Bureau of Reclamation, presented a

grid of his model city

that used greenbelts and curves. At it's apex, the Bureau of Reclamation would sit on the top of a hill and oversee the federal town built for Hoover Dam's workers and administrators. The Depression forced the plan to be scaled back.

The modified plan still declared the purpose of the dam being built, the greening of the Southwest. That makes the greenbelt historic, and one of the oldest public spaces in Southern Nevada. It

predates "Winged Figures of the Republic" by Oskar J.W. Hansen, the Art Deco and Futurist bronze figures on the Nevada side of the dam, by a few years.

Wilbur Square Park, first named Government Park, is a visual cap in an early form of urban intervention that represents as much civic ethos as a bronze statue or a mural.