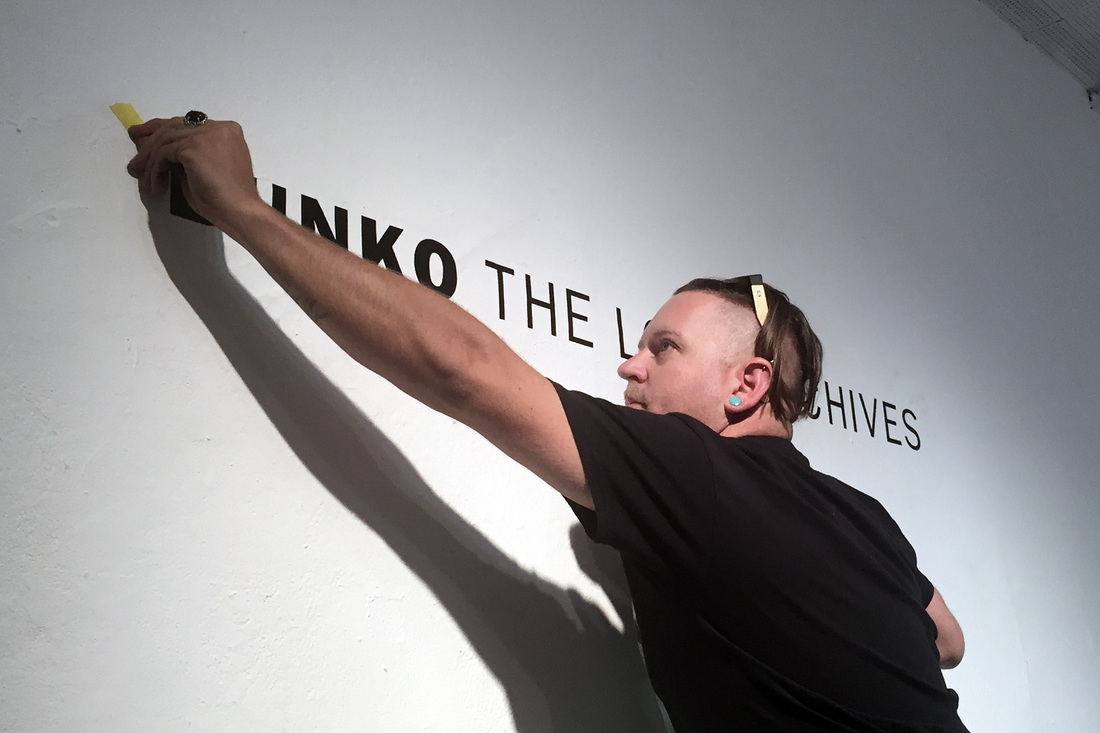 FIELD NOTES:
FInal prep for "Bunko: The Lost Archives" was completed over the weekend. The MFA midway for the author of this blog, who is doing a late career dive back into academia, opens Monday, October 24 . . .
Bunko Archives
was launched in April to introduce the show. After the participation reception October 28 Bunko Archives will detail the research behind the recovered digital and object artifacts. . . . MEDIA NOTE: There are small moments that offer a tingle or inner buzz. One was to see the name of the exhibition be peeled off on Saturday. Another was to hear the intro at the top of KNPR's Friday broadcast about the exhibition. To paraphrase it: "More on Bunko, but first the news." The full interview, "
Ed Fuentes And The Artist Known As 'Bunko,' " is up at
KNPR
.